Shop.Earn.Enjoy
Free to sign up as I-FANS to enjoy peerless member benefits, including IPSALYZER online service, newsletter and personalized wishlist.
Terms & Conditions:
1) You will receive regular updates of product promotions and exclusive member benefits via e-mail. You can unfollow the newsletter by choice.
2) IPSALYZER online service include online reservation for skin diagnosis, digital report of skin analysis and personalized seasonal skincare newsletter.
3) Should any dispute arise, the decision of IPSA shall be final.
Simply spend over $300 in one purchase to access to all ICLUB benefits, including ICLUB Rewards, birthday double bonus point, VIP benefits and IPSALYZER online service.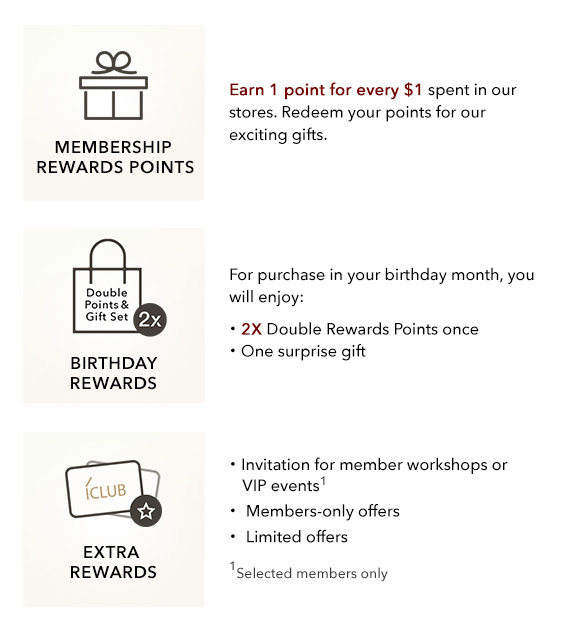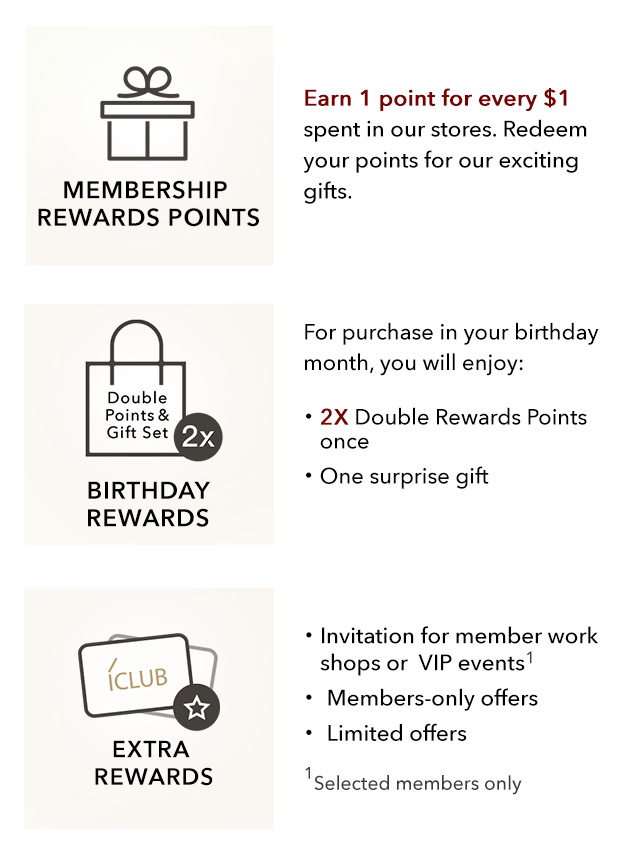 ICLUB REWARD
Retexturing Foundation SPF25 PA++
HK$ 340
The Time Reset Eye Essence
HK$ 420
Set 1: Targeted Effects & Water Massage
HK$ 1070
Set 2: Premier Line Eye Wrinkle Mask Cream & White Process Mask (6pcs)
HK$ 1120
Set 3: White Process Essence OP W & Clearup White Mousse
HK$ 1180
Terms & Conditions:
1) The redemption period is from 1/8/2019 to 31/10/2019. All points will expire by31/10/2019, expired points will be forfeited.
2) Points will not be earned while purchasing in IPSA coupons or special promotion offers.
3) To protect your right, identity proof is required before redemption of bonus point.
4) Gift quantities are limited, while stock lasts. IPSA reserves the right to offer alternative gifts. Redemption details will be noticed separately.
5) IPSA reserves the right to change products for redemption and terms and conditions without prior notice.
6) Gifts at each level can only be exchanged one time for each member.
7) Should any dispute arise, the decision of IPSA shall be final.
ICLUB Rewards Program:
ICLUB members will receive 1 point per $1 spent on purchases during Nov 1, 2018 - Oct 31 2019. Accumulated points can be used for redemption of specific products at IPSA stores/counters during specific period.